Anko Food Machine Co., Ltd.
Puff pastry processing machine manufacturer - ANKO
Solid, productive puff pastry making machine
Food making machines for spring roll pastry. spring roll. samosa. puff pastry. paratha. lacha paratha. green scallion pie. chapati/roti. pita bread. Chinese egg roll. crepe. bilini. Chinese egg pancake. peking duck wrapper. flour tortilla. burrito. piadine. Vietnamese spring roll. lumpia.
» Current Page: Puff pastry
A puff pastry machine supplier for 40 Years - ANKO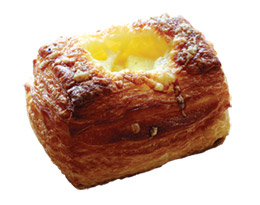 Puff pastry
100% Made in Taiwan, ANKO is an industrial bakery equipment manufacturer for over 40 years. ANKO provides cost-effective food processing equipment line that is CE approved to meet safety requirements based on over 40 Years of experience. Today, their food manufacturing equipment has sold to over 110 countries. Contact ANKO now to get the best deal!
Puff pastry is made from dough wrapped butter. Through the sheeting process, it becomes a larger number of successive layers. According to the traditional French book, a person called Claude Gelee firstly made this type of layers bread for is sick father in 17th century. Now, puff pastry is very popular all over the world.
Puff pastry is a light, flaky, unleavened pastry containing several layers of fat which is in solid state in 20°C (68°F). In raw form, puff pastry is a dough which is spread with solid fat and repeatedly folded and rolled out and used to produce the aforementioned pastries. It is sometimes called a "water dough" or detrempe.

Next :
Lacha paratha

Previous :
Samosa