Anko Food Machine Co., Ltd.
Crepe making machine customization – ANKO
Designed | Customized crepe processing machine
Food processing machines for spring roll pastry. spring roll. samosa. puff pastry. paratha. lacha paratha. green scallion pie. chapati/roti. pita bread. Chinese egg roll. Chinese hamburger (gua bao). crepe. bilini. Chinese egg pancake. peking duck wrapper. flour tortilla. burrito. piadine. Vietnamese spring roll. lumpia.
» Current Page: Crepe
Designed and customized crepe processing machine
Crepe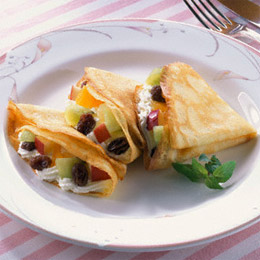 Located in Taiwan, ANKO is one of the prime food machine | industrial bakery equipment manufacturers since 1978. ANKO provides cost-effective food processing equipment line that is CE approved to meet safety requirements based on 40 Years of experience. Today, their food manufacturing equipment has sold to over 110 countries. Contact ANKO now to get the best deal!
Originated from Brittany, France, crepe is a type of thin pancake. At the first time, crepe is made from buckwheat which is easily gained food in French and usually, was served to poor people. Today, crepe is made from flour. It is also considered a nation dish and popular all over the world.
A crêpe is a type of very thin pancake, usually made from wheat flour. The word id of French origin, deriving from the Latin crispa, meaning "curled". While crêpes originate from Brittany, a region in the northwest of France and they are considered a national dish, and they are also increasingly popular in North America and South America. In Brittany, crêpes are traditionally served with cider. Crêpes are served with a variety of fillings, from the most simple with only sugar to flambêed crêpes Suzette or elaborate savoury fillings.
Automatic Square Crepe Production Line - SRP series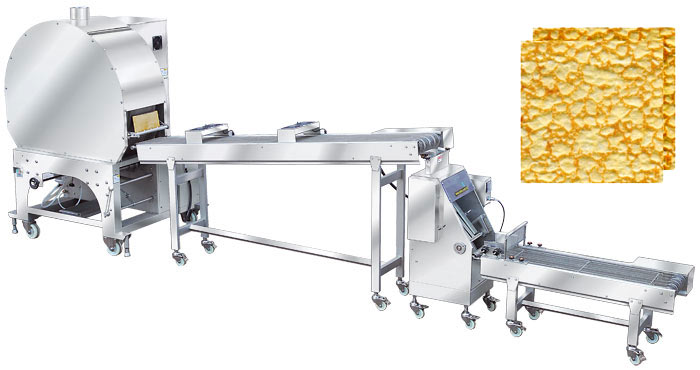 Automatic spring roll and samosa pastry sheet machine - SRP series
Model Number
SRP-20A
SRP45A
Height
1570m/m
1800m/m
Width
930m/m
1200m/m
Depth
3500m/m
5800m/m
Electricity (Special power can be accommodated)
220/380/415V, 50/60Hz, 3Phase, 18Kw
220/380/415V, 50/60Hz, 3Phas, 35Kw
Cpaicity
Spring roll
900-1200
2400-2700
Samosa
2700-3600
7200-8100

Next :
Blini

Previous :
Chinese egg roll