Anko Food Machine Co., Ltd.
Spring roll processing machine supply
Vietnamese spring roll processing machine. Chinese spring roll processing machine
Food processing machines for spring roll pastry. spring roll. samosa. puff pastry. paratha. lacha paratha. green scallion pie. chapati/roti. pita bread. Chinese egg roll. Chinese hamburger (gua bao). crepe. bilini. Chinese egg pancake. peking duck wrapper. flour tortilla. burrito. piadine. Vietnamese spring roll. lumpia.
» Current Page: Vietnamese spring roll
Vietnamese, Chinese spring roll processing machine supply from Taiwan ANKO
Vietnamese spring roll / Rice paper wrappers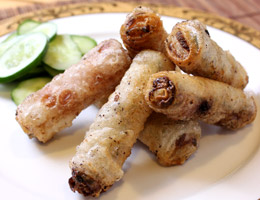 Located in Taiwan, ANKO is one of the prime food machine | industrial bakery equipment manufacturers since 1978. ANKO provides cost-effective food processing equipment line that is CE approved to meet safety requirements based on 40 Years of experience. Today, their food manufacturing equipment has sold to over 110 countries. Contact ANKO now to get the best deal!
The origin of Vietnamese spring roll has not been traced. There is a legend that after Dian-Vietnam railway was running, some of Vietnamese began to sell rice paper spring roll in order to earn money. Today, Vietnamese spring roll has been very popular in Vietnam and France for its low fat and healthy features.
Fresh rolls have gradually become more popular in Cambodia, Thailand, and Laos as well as in Canada and the US or wherever there are a significant number of Vietnamese people. Its popularity is also partly due to several websites promoting Vietnamese food by Western travelers / South East Asia food experts and by word of mouth.
Automatic rice paper steaming & stuffing extruding machine RPS-Series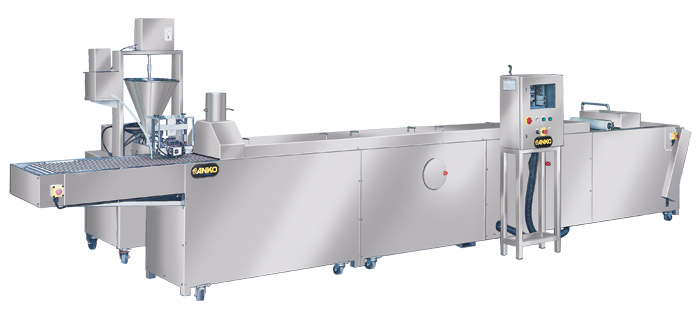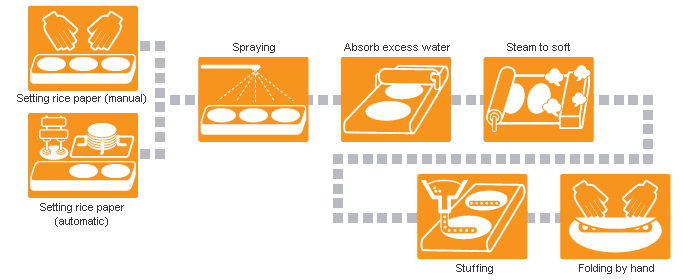 Specification of Automatic rice paper steaming & stuffing extruding machine RPS-Series
-
Main Machine
Control Box
Stuffing Extruder
Length
6550mm
500mm
1300mm
Width
950mm
270mm
500mm
Height
1400mm
1500mm
1800mm
Electricity
220/380/415V, 50/60Hz, 3Phase, 23kw
220/380V,50/60Hz,0.75kw
Air Supply:0.75kw
Net Weight
600kgs
30kgs
100kgs
Product capacity
| | | |
| --- | --- | --- |
| Model No. | RPS-24 | RPS-48 |
| Capacity | 2400 rolls/hr | 4800 rolls/hr |