Anko Food Machine Co., Ltd.
Flour tortilla processing machine supply
Food processing machine design
Food processing machines for spring roll pastry. spring roll. samosa. puff pastry. paratha. lacha paratha. green scallion pie. chapati/roti. pita bread. Chinese egg roll. Chinese hamburger (gua bao). crepe. bilini. Chinese egg pancake. peking duck wrapper. flour tortilla. burrito. piadine. Vietnamese spring roll. lumpia.
» Current Page: Flour Tortilla
Flour tortilla processing machine supply from Taiwan - ANKO
Tortilla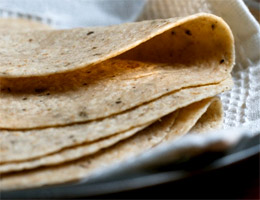 Located in Taiwan, ANKO is one of the prime food machine | industrial bakery equipment manufacturers since 1978. ANKO provides cost-effective food processing equipment line that is CE approved to meet safety requirements based on 40 Years of experience. Today, their food manufacturing equipment has sold to over 110 countries. Contact ANKO now to get the best deal!
The first tortilla could be dated back to 1000B.C. Accompanied with Spain immigrations; tortilla was brought to "New World". Nowadays, tortills is not only very popular in various Spanish speaking countries in Central and Southern America, but also in Europe, the Middle East and even to the Africa.
Tortilla means "little totra" or "little cake" in Spanish; the Spanish word applies to several different food eaten in various Spanish-speaking countries.
Flatbread tortillas have been eaten formany centuries in Mexico, where they are a staple. More recently, other countries have begun producing them to serve the expatriate Mexican food, particularly in North America, Europe and Eastern Asia. Mexican torillas are commonly prepared with meat to make dishes such as tacos, burritos, and enchiladas.
Tortilla line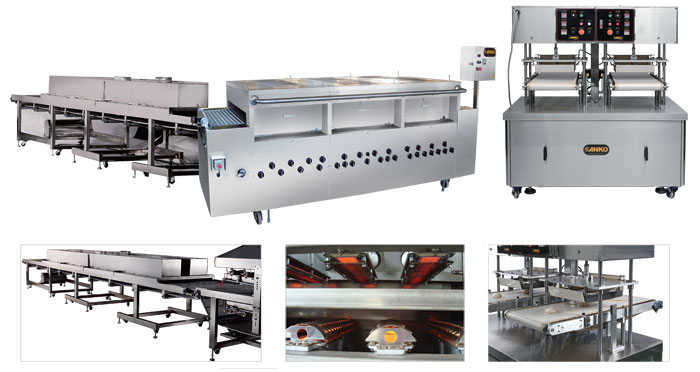 Specification of Tortilla line
-
Dimensions
Electricity
Pressing & Baking Machine(APB-2H)
1000(L) × 1050(W) × 1600(H)mm
16 KW
Infrared Tunnel Oven
7000(L) × 1100(W) × 1350(H)mm
0.75KW
Tunnel Cooling Conveyor
10000(L) × 900(W) × 1360(H)mm
2.2KW
Electricity
220/380/415V, Single/3 Phase, 50/60Hz
Diameter of product
6"(15 cm)
Thickness of product
1~3 mm
Capacity
1600~2000 pcs/hr

Next :
Burrito

Previous :
Peking duck wrapper / Moo Shu wrapper