Anko Food Machine Co., Ltd.
Egg Roll Processing Machine Manufacturer | ANKO
Solid, Productive, Functional Chinese egg roll making machine
Food processing machines for spring roll pastry. spring roll. samosa. puff pastry. paratha. lacha paratha. green scallion pie. chapati/roti. pita bread. Chinese egg roll. Chinese hamburger (gua bao). crepe. bilini. Chinese egg pancake. peking duck wrapper. flour tortilla. burrito. piadine. Vietnamese spring roll. lumpia.
» Current Page: Chinese egg roll
Food processing machine for Chinese egg roll
Chinese egg roll, egg roll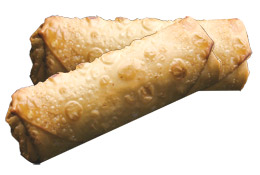 Located in Taiwan, ANKO is one of the prime food machine | industrial bakery equipment manufacturers since 1978. ANKO provides cost-effective food processing equipment line that is CE approved to meet safety requirements based on 40 Years of experience. Today, their food manufacturing equipment has sold to over 110 countries. Contact ANKO now to get the best deal!
An egg roll is an appetizer and dinner, a variant of spring roll, which was originally eaten in East Asia but has spread throughout the world as a staple of Asian cuisine. Many Asian countries are claimed to have originated the dish, and variants of the egg roll exist in multiple Asian cuisines. Although Southern China is claimed to be a source, as it stems from features of Cantonese cuisine, egg rolls are actually not eaten there as a traditional dish. Egg rolls with fillings are commonly served in Vietnamese cuisine.
ER-24 egg roll production line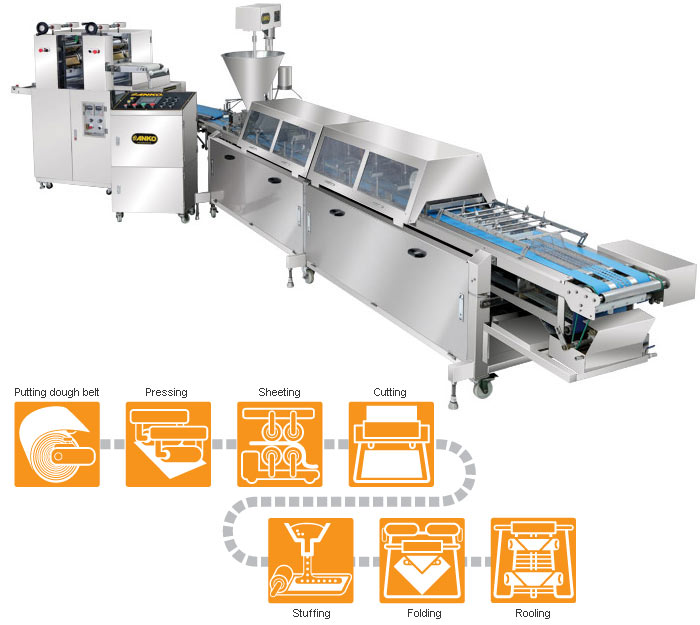 Specification of egg roll production line ER-24
Model No.
ER-24
Length
6860mm
Width
2500mm
Height
2000mm
Electricity
220/380/415/440V, 50/60Hz, 3Phase
Size of Egg Roll
Length:80~100mm
Diameter:20~30mm
Weight:75~100g
Capacity
2400 pcs/hr

Next :
Crepe

Previous :
Pita bread