Anko Voedsel Machine Co, Ltd.
Kwaliteit piadine | Piadina machine aanbod
ANKO - Een Food Processing Machine Leverancier
Voedselverwerkende machines voor loempiavellen . Loempia . samosa. bladerdeeg. paratha. Lacha paratha. chinees pannenkoek met lente uitjes . Chapati / Roti . Pitabroodje . Chinese Ei-rol . Chinese Hamburger (gua bao). Crêpe . bilini. Chinese ei pannenkoek. peking eend wrapper. meel Tortilla . Burrito . piadine. Vietnamese loempia's . loempia.
»Huidige pagina: Kwaliteit piadine | Piadina machine aanbod
Kwaliteit piadine | Piadina machine aanbod van ANKO
Piadine | Piadina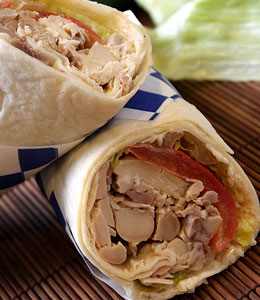 Piadine (de meervoudsvorm) ontstond in de regio Romagna van Italië, in het centraal-noorden gebied van het land. Het was oorspronkelijk eten van een boer, want het is ongedesemd, en gemaakt van een paar eenvoudige ingrediënten.
Ja, het is zeer vergelijkbaar met de Mexicaanse en Midden-Amerikaanse meel Tortilla , zowel qua samenstelling als qua vorm. Beide gebruiken een medium-eiwit meel, zout, water, en een vorm van bakvet. De Tortilla maakt gebruik van traditioneel reuzel, echter, terwijl de piadina over het algemeen gebruikt olijfolie. Beide worden uitgerold naar ongeveer dezelfde grootte en dikte; maar de Tortilla is veel morecommon dan de piadina. Tortilla's worden geserveerd met lichtere kost, zoals salades, of lonten van vleeswaren en kazen.
Beide broden komen vaak voor street-vendor levensmiddelen; maar nogmaals, de piadina wordt het vaakst gezien bij dat soort karren, of in een huis keuken; terwijl de Tortilla kan nu worden gevonden in bijna overy keuken, van de laagste tot de meest haute.
Automatische piadine wikkelmachine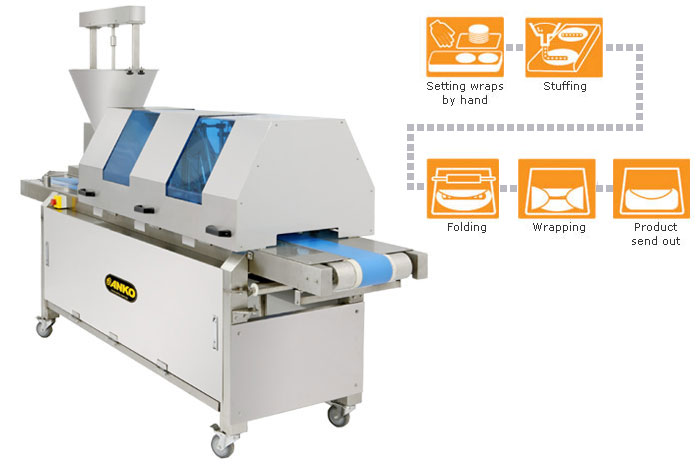 Automatische piadine wikkelmachine
Specificatie van de Automatische piadine wikkelmachine
| | |
| --- | --- |
| Modelnr. | BR-1800 |
| Lengte | 3500mm |
| Breedte | 700mm |
| Hoogte | 200mm |
| Elektriciteit | 110V / 220V, Enige Fase, 0.2kw |
| Geschikte Pastry Size | 10 " |
| Capaciteit | 1800 stuks / uur |