Anko Food Machine Co., Ltd.
Chapati processing machine supplier - ANKO
Food Processing Machine Expert For 33 Years
Food making machines for spring roll pastry. spring roll. samosa. puff pastry. paratha. lacha paratha. green scallion pie. chapati/roti. pita bread. Chinese egg roll. Chinese hamburger (gua bao). crepe. bilini. Chinese egg pancake. peking duck wrapper. flour tortilla. burrito. piadine. Vietnamese spring roll. lumpia.
» Current page: Chapati processing machine supplier - ANKO
Chapati Processing Machine – A Solution For Food Business
Chapati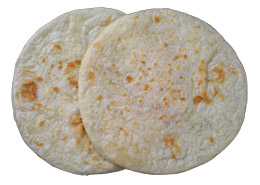 In 16th century, a century document had mentioned it. Chapati was spread into many areas, like Africa or South-East Asia. Now, it is concerned as prepared food in modern times.
Chapatis are one of the most common forms in which wheat, the staple of northern South Asia, is consumed. Chapatis is a form od roti (bread). The words are often used interchangeably. While rotu refers to any flat unleevened bread, chapati is a roti made of whole wheat flour and cooked on a tava (flat skillet).
Chapati Line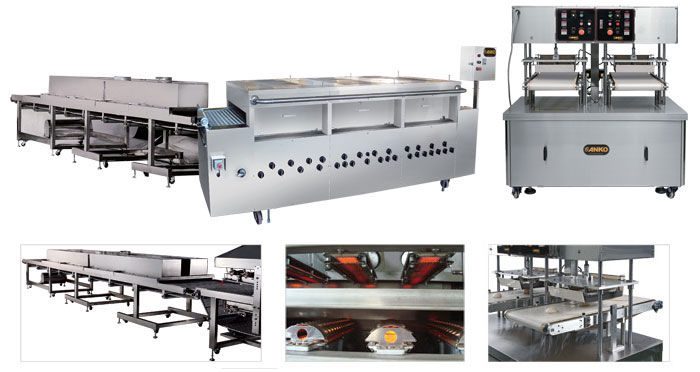 Specification of Chapati Line
-
Dimensions
Electricity
Pressing & Baking Machine(APB-2H)
1000(L) × 1050(W) × 1600(H)mm
16 KW
Infrared Tunnel Oven
7000(L) × 1100(W) × 1350(H)mm
0.75KW
Tunnel Cooling Conveyor
10000(L) × 900(W) × 1360(H)mm
2.2KW
Electricity
220/380/415V, Single/3 Phase, 50/60Hz
Diameter of product
6"(15 cm)
Thickness of product
1~3 mm
Capacity
1600~2000 pcs/hr